ABOUT CYGNUS LAW
Cygnus Law is a boutique commercial law firm established in 2014 and based in the Auckland CBD. We advise a wide range of clients on contracting, regulatory compliance, capital raising, buying & selling businesses and governance. For more information about our services see –
Financial Services & Markets
,
Capital Raising
&
Commercial & Contract
.
Cygnus Law's sole focus is on helping clients to achieve their commercial objectives. Cygnus Law's team provides sound and relevant legal advice and support. We achieve that by striving to understand your business, by listening to you and by communicating clearly.
We work within your scope, from the provision of strategic advice to on-going support.
We are happy to have an initial one hour meeting with you for no charge to discuss what you are aiming to achieve and how we may be able to help.
Contact us today on +64 (0)9 390 3228 or at simon@cygnuslaw.nz
CYGNUS LAW TEAM
Simon Papa
Director
Mobile: +64 (0)22 644 7193
Email: simon@cygnuslaw.nz
Simon has nearly 20 years' experience as a corporate and commercial lawyer, working in range of legal roles in the private and public sectors. His focus is on providing legal advice and support that help to add value to clients' businesses. Simon provides sound, understandable and relevant advice and support. He works collaboratively with clients and their other advisers to help clients to achieve their goals.
Simon assists with clients in a broad range of businesses. He prepares, reviews & helps to negotiate commercial contracts, assists clients to buy & sell businesses and to raise capital, and helps clients to understand how the law can be used to achieve commercial solutions. Simon has extensive experience advising financial service providers on complying with their obligations and on implementing related commercial arrangements.
Prior to Cygnus Law Simon worked for corporate & commercial law teams at the law firms Kensington Swan (Auckland) and Herbert Smith (London), and as in-house lawyer at Transfield Services (now Ventia) and Beca Group. Simon worked as a senior solicitor at New Zealand's Financial Markets Authority where his role included advising on the development & implementation of updated financial markets (securities) law, advising on the use of regulatory powers and engaging with market participants.
Simon's Qualifications
2008: Admitted to the roll of solicitors of the Supreme Court of England & Wales (non-practising)
2003: Admitted as a Barrister & Solicitor of the High Court of New Zealand
2002: Bachelor of Laws (Hons), University of Auckland
1994: Bachelor of Science (Chemistry), University of Auckland
Ken Ng

Associate (Qualified in Malaysia)
Mobile: +64 (0)27 270 0018
Email: ken@cygnuslaw.nz
Ken has over 5 years of experience advising on corporate and commercial law, including financial markets law.  He advises on sale & purchase of businesses, capital raising, joint ventures and a broad range of commercial agreements including shareholders' agreement, security agreements, distribution agreements, and services agreements.
Ken also has significant experience advising on financial services regulation including advising on Financial Markets Conduct Act compliance, financial service provider law, financial advice law, and anti-money laundering law.  Clients include FinTech start-ups, securities issuers, fund managers, financial advisers, brokers, custodians, lenders.  Ken also has experience advising on consumer law including the Consumer Guarantees Act, Fair Trading Act and Privacy Act.
Prior to joining Cygnus Law, Ken worked at a top-tier law firm in Kuala Lumpur, Malaysia specialising in corporate and commercial law with an emphasis on cross-border mergers and acquisitions.
Ken graduated from the University of London in 2014 and was admitted to the Malaysian Bar in 2016.
Ken is enthusiastic about providing practical and commercially-focused advice to clients.  His client-oriented approach makes him the go-to-person as he constantly looks to add value for his clients.  Ken is originally from Malaysia and speaks fluent English, Chinese Mandarin, Cantonese and Malay.
Ken's Qualifications
2016: Admitted as an Advocate & Solicitor of the High Court of Malaysia (currently non-practising)
2014: Bachelor of Law, University of London
Ken拥有超过5年的公司法,商业法以及金融服务法的业务经验。他为企业的买卖,融资,合资企业和广泛的商业协议提供法律意见,包括股东协议,资产担保协议,分销协议和服务协议。
Ken还拥有丰富的金融服务法方面的经验,包括就Financial Markets Conduct Act的合规性,和反洗钱法提供咨询。我们的客户包括金融科技初创企业,证券发行人,基金经理、财务顾问,托管人,贷款人。他还拥有消费者法方面的咨询经验。
在加入Cygnus Law之前,Ken曾在马来西亚吉隆坡的一家顶级律师事务所工作,专注于公司法和商法,以合并和收购为主。
Ken 于2014毕业于伦敦大学并于2016成为马来西亚高等法院的律师。
Ken热衷于为客户提供实用且以商业为中心的法律意见。他以客户为先的态度使他成为客户的首选,从而帮助提升客户的利益。Ken来自马来西亚,他掌握流利的英语,华语,粤语,和马来语。
Ken的资历
2016: 马来西亚高等法院律师(目前非执业)
2014: 法学本科,伦敦大学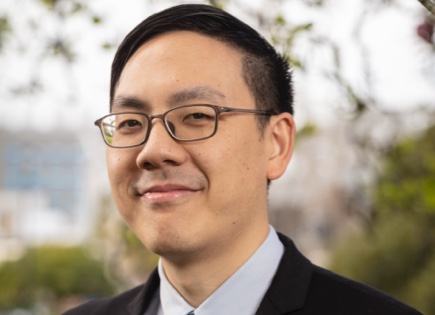 Brandon Lim

Solicitor
Mobile: +64 (0)27 886 0610
Email: brandon@cygnuslaw.nz
Brandon is conscientious and dedicated to helping his clients achieve their desired results. Brandon holds a Bachelor of Laws and a Bachelor of Commerce (Accounting) from the University of Auckland.
Prior to joining Cygnus Law, Brandon worked at a law firm advising on property, trust and estate matters. Before starting his career as a lawyer, Brandon worked at the Inland Revenue Department. He brings that experience to Cygnus Law to assist clients to review and prepare commercial agreements, understand their obligations at law (including under company law and financial markets law), and to find innovative ways to meet their regulatory obligations.
Brandon's Qualifications
2018: Admitted as a Barrister & Solicitor of the High Court of New Zealand
2016: Bachelor of Laws, University of Auckland
2016: Bachelor of Commerce, University of Auckland